One never knows what to expect from Terminal 5 as a concert venue. It attracts a strange crowd almost every time. On Wednesday, April 27th, I found my fellow dubsteppers to be very rowdy and rambunctious to say the least, but that didn't deter from the music. Doorly, Destructo, and headliner, Rusko, had come to Terminal 5 to make the rowdy bunch get down and dance…and that is exactly what happened.
BY ASHLEY HEFNAWY
"Did that girl just puke on us?" A friend of mine said in absolute confusion and terror. I stood not too far from the bathroom at Terminal 5, with my three girlfriends. It was very true. Our shoes were covered in puke. One of my friends had some on her camera. "Come on!" she said, rushing us to the bathroom as quickly as possible. We cleaned with fervor and disgust, while I somehow managed to make small talk with the bathroom attendant.
"How do you deal with this?! Seriously. You're amazing," I said. We were kind of clean at this point. My friend Casey was being tempted to go help a chick crying in the sink nearby us, who had apparently lost her friends.
We managed to exit the chaos that was Terminal 5's bathrooms. Bass entered our ears and crazy lights appeared from every direction of the stage. Five letters lit up the backdrop of the stage, spelling out RUSKO. On stage, was none other than the bass-master himself. Sporting a white t-shirt and some gold chains, he spun and pushed buttons like a pro. He was a sight, bouncing around, dancing and head thrashing.
To know Rusko, you have to know dubstep. And to know dubstep, you have to know Rusko. His biggest hits, Woo Boost, and 2 N A Q, have put him at a top spot for ravers and electronic music lovers. For this particular show, a HARD NYC event, Doorly and Destructo were the openers.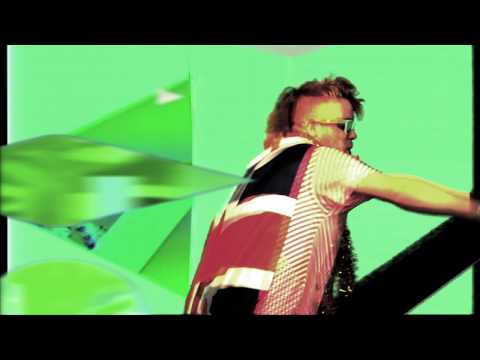 I'd be lying if I said I was wary of what to expect of this show. Having been to a HARD NYC event two years ago, (a great show too, but I managed to get my phone stolen…) I knew that the shows had a reputation of being…well, to put it bluntly and excuse my French, a total shit-show. The music was always excellent, because Terminal 5's sound system is phenomenal. But the crowd tends to be, for lack of a better word, retarded. Never know what to expect there.
Needless to say, I danced and had a totally memorable concert experience despite having been puked on earlier in the evening. As long as we stayed towards the middle of the crowd, we had enough room to dance, which was all I wanted to do. I was also surprised to hear Rusko's versatility on stage, because he provided us with tunes that I'd never heard before. My favorite part had to be the encore, which was short and sweet.
"They're really strict here, so I've got literally five minutes…" Rusko said, as he re-entered the stage. All of a sudden, we were being given latin beats and a dance flair that I would have never associated with Rusko. Alas, the best may as well have been saved for last.
So yes, Rusko delivered exactly as I'd hoped. And you know what? My friends and I didn't even remember being puked on until we were on the subway home. All we could talk about was the show while we sang parts of Woo Boost that would be stuck in our heads for the upcoming days.
You can buy Rusko's latest album on iTunes, and if you want to know more, go to his Facebook, Myspace or website.
*Rusko is a graduate of Leeds College of Music with a degree in Music Production